If you're looking for a new vehicle in Philadelphia, Center City or Delaware County but are shopping on a budget, then your best option is buying a used car. With a used car, you'll be getting a high-quality vehicle at a fraction of the cost of purchasing a new model. However, if you've never bought a used vehicle, then you might not know about the best way to handle the purchasing process to ensure you get the vehicle and the price that you want.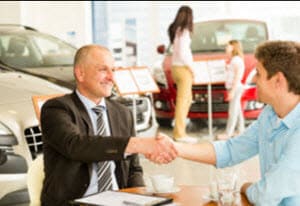 Here are a few tips for buying a used car that should help you find an affordable vehicle with all the features that you need and deserve.
Budget for Your Vehicle
Saving money is the main reason that consumers choose a used vehicle instead of a new model. However, if you don't know how much you're willing to spend, it can be easy to pay too much for your car, completely defeating the purpose of shopping for a used model.
Before you start browsing for your used car, you need to set a car shopping budget and commit to sticking to your spending limit. If you set a budget before you venture to the car lot, you will be able to resist being talked into a more expensive model and will make the loan application process much easier.
Think About Your Needs
Whether you're purchasing a new or pre-owned car, you want to be sure that the vehicle you're purchasing meets your specific needs. This means that you need to think long and hard about your next car's must-have features so that you know what to look for when you visit a local used car dealer.
If you have a family, you may need your used vehicle to include spacious seating. On the other hand, if you're buying a car for yourself, you might want advanced entertainment features like streaming radio or smartphone connectivity. Deciding on your must-have features will make it much easier to find your perfect used car.
Choosing Your Dealership
Perhaps the most important step of the used car buying process is choosing your car dealer. If you don't pick a reliable dealer, then buying your used car will be much more stressful than it should be. Ideally, your used car dealer will have a good selection of vehicles, a knowledgeable sales staff and a financing team that can walk you through the loan application process so that you can successfully fund your vehicle.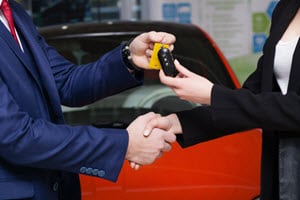 Picking a dependable vehicle dealership will guarantee you have a rewarding car buying experience.
Follow These Tips for Buying a Used Car
Finding your perfect pre-owned vehicle isn't as difficult as you might think, particularly when you follow these simple tips for buying a used car. If you're ready to get behind the wheel of an dependable used car, then your best option is working with the dealership team at Family Auto.
At Family Chrysler Jeep Dodge Ram, we are committed to making buying a used car quick and easy for customers from Center City, Delaware County and Philadelphia. We are ready to help you browse our lot so that you can choose a used car that fits you perfectly. Contact us today!