Anyone who's ever been car shopping knows it's not as simple as choosing one of a few dozen makes and models. Pretty soon into your search, you're sure to notice that vehicle models come with a string of letters and numbers attached to the name like the Chrysler 300C or the Ram 1500 SLT. What do these letters mean, and what do they have to do with the vehicles you're looking at? Let's find out.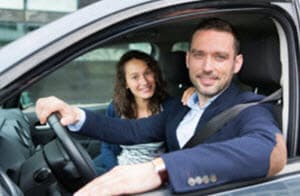 2019 Dodge Charger Trim Levels
2019 Dodge Journey Trim Levels
2019 Jeep Cherokee Trim Levels
2019 Jeep Grand Cherokee Trims
2019 Jeep Wrangler Trim Levels
2018 Jeep Cherokee Trim Levels

2018 Jeep Wrangler Trim Levels

2018 Jeep Wrangler JL Trim Levels
2018 Dodge Journey Trim Levels
2017 Chrysler Pacifica Trim Levels
What are Trim Levels?
Trim levels allow you to see what features come with certain vehicle models. They also let you know what features are optional for that particular model. Lower trim levels indicate a vehicle model with more standard features. Higher trim levels mean more features and replacing certain standard features with more specialized features. With so many trim levels and features available to you, it can difficult to decide which trim level is right for you.
Which Trim Level is Right for You?
The trim level that is right for you depends on a few factors, such as your budget, what you want to use your vehicle for, and even where you live. If you're on a strict budget, a lower trim level may be a good idea if the money saved outweighs the conveniences more specialized features offer. Some features, however, may be worth a little extra investment if the benefits may save you time and headaches in the long run.
For example, if you live in an area where temperatures drop fairly low as they tend to do in Philadelphia, it may be worth investing in a vehicle with a higher trim level that replaces standard sideview mirrors with heated mirrors. Investing in a vehicle with features like backup cameras and blind spot coverage may make for a safer, more convenient driving experience.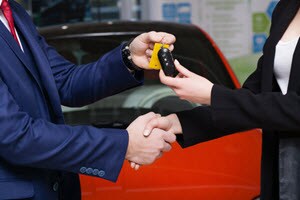 Let Your Local Family Help You
Family CJDR in Philadelphia has a wide selection vehicles to choose from with varying trim levels to suit your personal needs. Take a look at our inventory today to get an idea of what you want in your new vehicle, and don't hesitate to contact us with any of your questions. Our team of experts are always prepared to help you decide what type of vehicle is best for you based on your budget, lifestyle, and personal preferences.