At Family Chrysler Jeep Dodge Ram, we've been happily helping drivers in the Philadelphia, South Jersey, and Delaware County area with their automotive needs since in 1956. If you couldn't already tell, we're a family-owned and operated business, and we've been that way since we first opened our doors. For over 50 years, we have proudly served more than 100,000 drivers in the area.
While we're always happy to help drivers learn more about the latest Chrysler, Jeep, Dodge, or Ram models that arrive on our lot, we're also here to help drivers keep their vehicles in the best of shape so they can continue to drive worry-free around the area. Luckily, we have a great team of talented and dedicated technicians to help you!
Our Service Department
Whether you're in need of a simple and routine oil change, or you're coming in for more complex services like a transmission repair, a fluid leak, or even a multipoint inspection, rest assured that you're in great hands. We're here to take care of your vehicle, and most importantly, you.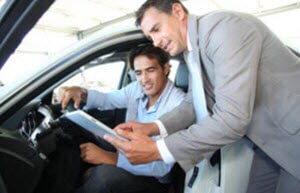 Our state-of-the-art service department is equipped with the latest tools and automotive technology that our skilled technicians use on each and every vehicle that enters the shop. They'll run a full diagnostics scan to determine the exact issue that's been causing your vehicle trouble. In doing so, they can accurately determine the problem and its cause while finding the correct and long-lasting solution so you can continue to enjoy driving your vehicle free of stress.
Scheduling Your Service Appointment
When you begin to notice a vehicle component acting funny, or you see that you're approaching your next oil change service date, scheduling a service appointment with Family Chrysler Jeep Dodge Ram is easy. You can either call us at (888) 960-6770, or you can schedule your appointment online. All you have to do is fill out the form with some basic information about your vehicle, yourself, the type of service you need, and when you'd like to schedule your appointment. Once you submit the form, we'll contact you at our earliest convenience to confirm your appointment with our service department at Family Chrysler Jeep Dodge Ram.
Are you in need of some professional automotive service? Contact us at Family Chrysler Jeep Dodge Ram. We're always happy to help drivers from the Philadelphia, South Jersey, and Delaware County area by helping them with their automotive needs and treating them like family!