The oil change might be the most important part of vehicle maintenance because the engine relies on fresh, clean oil to function properly. Without it, you could risk damaging the engine or causing it to overheat, resulting in engine failure. Not only that, but receiving regular oil changes can improve fuel efficiency and the safety of your vehicle.
At Family Chrysler Dodge Jeep Ram, we provide professional oil change services to the communities of Center City, South Philly, Delaware County, and beyond. No matter what type of vehicle you drive, our team of certified automotive technicians will make sure it gets the right kind of engine oil it needs, along with a high-quality replacement filter.
We have years of experience with all makes and models and access to all the tools we need to get the job done right. Contact our service center today to schedule your next oil change appointment.
Oil Change Near Newtown Square, PA
Oil Change Near South Philly, PA
Is It Time for an Oil Change?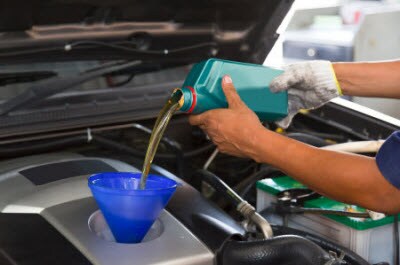 There are a few telltale signs that you're overdue for an oil change. Keep an eye out for the signs below and schedule an oil change if you notice any of the warning signs.
The Check Engine light is on.
The engine oil is low (using the dipstick).
The oil is black or dark brown in color and very thick.
The engine is running especially or unusually loud.
You can't remember the last time you had the oil changed. Chances are, it's been too long.
Local Oil Change Service
You can rest assured knowing that the team of technicians at Family Chrysler Dodge Jeep Ram know what they're doing. In fact, we've been performing oil changes for drivers across the Center City, South Philly, and Delaware County areas for years. On top of that, we specialize in automotive repairs of all sorts, so no matter what you need, we can help. Just let us know.
To schedule an oil change today at Family Auto, simply call us, visit our showroom, or complete our appointment request form online. Then, let us take care of the rest.