Welcome to the Family Chrysler Jeep Dodge Ram maintenance schedule library. If you're the proud owner of a Chrysler, Jeep, Dodge, or Ram vehicle that you use on trips around the Philadelphia, South Jersey, or Delaware County area, these resources will help you learn more about the necessary services that will help keep your vehicle in great shape throughout the years. Using these guides, you'll be able to stay up on the maintenance your vehicle will need throughout your ownership.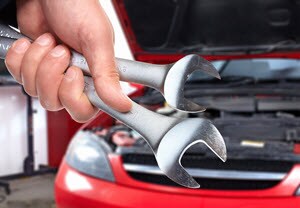 Our Maintenance Schedules
On this page, you'll see a list of different models from Chrysler, Jeep, Dodge, and Ram. These are our maintenance schedules. Each of these guides will outline the specific services these vehicles will need throughout the years to ensure that they're performing smoothly while remaining in great lasting condition.
These guides will carefully explain the services as well as the best times to have these services performed based on the manufacturer's recommendations. You'll be made aware of any major services that are coming up, such as transmission flushes or spark plug replacements, as well as minor ones that won't take up a lot of time, such as oil changes and tire rotations. Whenever you're in need of service, all you have to do is check your schedule to see what's in store for your next automotive maintenance visit.
2019 Jeep Cherokee Maintenance Schedule

2019 Ram 1500 Maintenance Schedule
2018 Jeep Wrangler JL Maintenance Schedule
How These Maintenance Schedules Help
There are many ways that these maintenance schedules can help, but the number one reason is driver education. These maintenance schedules show you the different types of services and inspections coming up that will help you keep your vehicle lasting longer and functioning smoothly. You can always come back to reference these whenever you have a service interval coming up.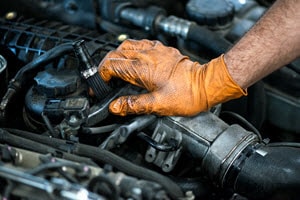 Having a good idea of the types of services and inspections that your vehicle is going through is helpful. Not only will you have these services performed and your vehicle taken care of, but by keeping up with regularly scheduled maintenance, you'll be able to prevent a small issue from becoming a major problem that could result in severe damage to your vehicle. By scheduling maintenance, a technicians can catch it early and provide a cheaper alternative rather than a major and expensive replacement down the line.
Should I Read These Pages?
You don't have to read every single maintenance schedule on this page. Instead, look for the model that you drive so you can learn about the ways you can increase its longevity. By keeping up with the services you'll read about, you'll effectively get the most out of your vehicle.
Family Chrysler Jeep Dodge Ram is proud to help drivers in the Philadelphia, South Jersey, and Delaware County area keep their vehicles in great shape.