No matter what kind of vehicle you drive, you need to get regular maintenance in order to keep it on the road for as long as possible. Without regular maintenance, big problems could develop that could push your vehicle over the edge or at least lead to costly repairs that could've been avoided.
Even an exceptional vehicle like the 2018 Jeep Compass needs regular maintenance to stay in shape. Not only does it lead to increased performance, but it will increase its value when it's finally time to trade it in. Learn more about the proper Jeep Compass maintenance schedule and discover what you have to do to keep your Compass in proper shape.
6,000 Miles
Every subsequent service is built on this basic 6,000-mile service. Make sure you repeat this service as well as every other service in even intervals. You should reach 6,000 miles around six months into your Compass' life. All you really need to worry about is getting your oil and oil filter changed. Go ahead and get a tire rotation too, although it will probably be fine if you want to wait another six months for it.
12,000 Miles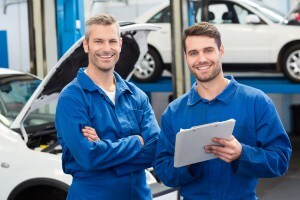 At this service, don't forget to get your oil and oil filter changed again. Get a tire rotation if you haven't already. Go ahead and get your cabin air filter changed as well. Don't forget to have your hoses checked for leaks. They'll probably be fine at this point, but it never hurts to catch a problem early. Get your brakes checked as well as they could be getting worn after a year.
24,000 Miles
For this service, it's usually a good idea to get your tires changed. Wear after two years is no joke especially if you've been taking advantage of the Jeep Compass' cargo space and loading the crossover down with weight. Don't be surprised if you need your brake pads replaced as well.
30,000 Miles
This service is a bit costlier than the others so far, so make sure you're prepared before the time comes. You should start getting some of your fluids replaced like the transmission fluid, brake fluid and engine coolant. Your spark plugs will also likely need to be replaced at this time.
48,000 Miles
There may be quite a few more replacements necessary at this service. In addition to replacing some fluids like engine coolant, you might have to get your drive belt and timing belt replaced. Go ahead and get a close inspection done on your transmission and consider any services your technician recommends.
90,000 Miles
You've had your Compass for a good number of years now, so it needs extra care to stay in shape. For this service, you shouldn't just have your fluids flushed and replaced. It's time to replace the hoses themselves particularly the one for your engine coolant. You'll also need to have your shock absorbers replaced.

Service Center at Family Chrysler Jeep Dodge Ram
If you're looking for a place in the Philadelphia, Center City and Delaware County areas to fulfill your Jeep Compass maintenance schedule, look no further than the service center at Family Chrysler Jeep Dodge Ram. Our highly trained technicians have extensive experience with the Compass and can keep yours in shape for years to come. Visit our showroom or call to schedule your service appointment today!