If you want to be able to get around Delaware County, Center City and Philadelphia whenever you need, then it is imperative that you maintain your vehicle. While there are several maintenance tasks you need to perform to ensure the long-term functioning of your automobile, regularly changing your oil is the most important.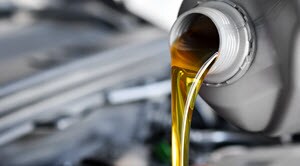 Most everyone knows that changing their oil is a crucial part of car maintenance, but there is a great deal of confusion about how often engine oil needs to be changed. This makes it a good idea to learn a little more about why engine oil is important and the frequency with which it needs to be changed. Find out how often you should change your engine oil, and why it's best to leave your important car maintenance tasks to a service and parts department.
Why Engine Oil is Important?
Before we take a look at how often you need to change your engine oil, it's important that you understand why engine oil is important. Many people don't realize just how many roles your oil plays in your engine, including defending your engine from long-term wear and tear.
The main purpose of engine oil is to keep the moving parts in your engine properly lubricated so that they don't grind and experience serious damage. In addition, your engine oil prevents your engine from overheating, clears particles and other forms of debris, and can even provide better gas mileage. Without engine oil, your car wouldn't be able to function the way you want or need.
Is Changing Oil Every 3,000 Miles Necessary?
One of the most widely held beliefs about vehicle maintenance is that you need to change your engine oil every 3,000 miles. While this may be true for older or high-mileage vehicles, there is no evidence to suggest that modern cars need such frequent oil changes.
The majority of today's vehicles can go 7,500 miles before needing an oil change, and if you drive your vehicle in mild conditions, you may only need an oil change every 10,000 miles. If you're having trouble deciding when to change your oil, you should reference your manufacturer's recommendations.
Stress On Your Engine
The exception the modern-day 7,500-mile oil change rule is if you frequently drive your car in high-stress conditions. Driving your vehicle in extreme environments will lessen the lifespan of your engine oil and will require more frequent oil changes.
Stressful conditions that may require repeated oil changes include driving in stop and go with high temperatures, driving on roads with a large amount of dirt and debris, towing heavy loads and driving in freezing temperatures for less than ten miles.
Get Help Changing Your Oil
As you can see, there are several factors that play into how often you can change your oil, including the age of your car and the conditions in which you typically drive. If you need help deciding if it's time for an oil change, you can consult the service and parts department at Family Chrysler Jeep Dodge Ram.
The Family Chrysler Jeep Dodge Ram service and parts department provides maintenance services to car owners from areas like Center City, Philadelphia and Delaware County, and we would be honored to help you. Are you still wondering, How often should I change my oil? For more inquiries, contact us here!