One of the best ways to carry passengers or cargo through the Philadelphia, Center City and Delaware County areas is with a new minivan. These vehicles may sound unappealing, but with all the new and exciting features included in modern models, minivans are among the most advanced vehicles on the road.
One of the most advanced models is the 2018 Chrysler Pacifica. While it has all the bells and whistles you could ever want, your primary concern should be safety above all else. Fortunately, the new Pacifica is equipped with the latest and greatest in safety technology. Learn more about the 2018 Chrysler Pacifica Safety Ratings and discover if this minivan is safe enough for you and your family.
Chrysler Pacifica Safety Ratings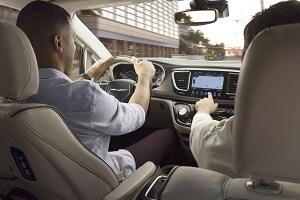 The National Highway Traffic Safety Administration is the premier source for safety ratings for any kind of vehicle. They use a star rating system to assign values to different aspects of a vehicle, and they have reviewed the Pacifica. It earned an overall full 5 stars along with 5 stars in every category except rollover rating. In that, it only earned 4 stars, but that's the best any minivan can do.
Vehicles' safety is also rated by the Insurance Institute for Highway Safety. When they put the Pacifica through their rigorous testing, it passed with flying colors. Not only did it earn a good rating in every crash test, but its crash avoidance and mitigation capabilities were rated as superior. You can't score higher than that. In fact, the Pacifica is the only minivan to ever earn the IIHS top safety pick.
Pacifica Driver Assistance
Speaking of crash avoidance and mitigation, the Pacifica is equipped with some of the best driver assistance features on the market. After all, the best way to limit the damage of a crash is to avoid it altogether. One of the ways it helps with this is through the full speed forward collision warning plus. When an imminent collision is detected, you will receive audible and visual alerts. If you fail to hit the brakes in time, the Pacifica will apply maximum brake force for you.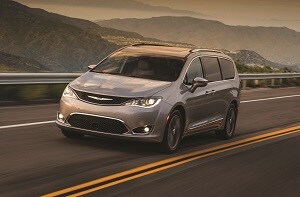 The Pacifica also features the LaneSense lane departure warning with lane keep assist system. This handy features scans the road and locates the dividing lines between lanes. Should you edge past them without signaling, you will receive alerts. You can even set it up to where the Pacifica automatically turns you back into your own lane should you drift out.
2018 Pacifica Convenience
It's no secret that minivans are big which can make them a bit more difficult to drive than their smaller automotive counterparts. However, you can drive with confidence knowing the Pacifica has numerous features designed to reduce driver error. The Parallel and Perpendicular Park Assist System takes care of steering for you when performing those hard parking maneuvers. The 360-degree surround view camera also keeps everything around your Pacifica in full view including your blind spot.
Discover 2018 Chrysler Pacifica Safety Ratings
This is just a taste of the numerous safety features available on the IIHS' top safety pick of 2017. To learn more, come see the Pacifica for yourself at Family Chrysler Jeep Dodge Ram. Our friendly team is happy to show off all the exciting 2018 Chrysler Pacifica safety features. Visit us or get in touch to schedule your test drive today!