If you're looking for a vehicle to help you get around the Philadelphia, South Jersey, and Delaware Country area, you certainly have your work cut out for you. Still, even more important is deciding whether you will buy or lease your new vehicle. There's a lot that goes into buying or leasing, so our team at Family Chrysler Jeep Dodge Ram is here to help you understand which option is best for you.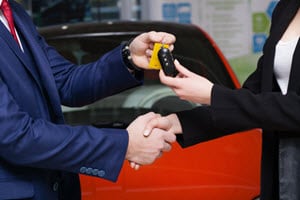 In the article below, we'll take a closer look at what it means to lease or finance a new car. This article is not meant to sway you one way or the other, but to decide what the benefits are of buying or leasing a car.
Pros and Cons of Buying a Car
Nothing compares to owning your own car. The car belongs to you and you're free to drive or customize it as much as you want. That includes a new paint job, cool accessories, or a cross-country road trip. You can even sell it if you'd like. However, one of the major benefits of buying is that you'll own the car or truck for as long as you want without having to return it to the dealership just because your contract is up.
There are many advantages to buying a car, but there are some limitations, too. For instance, when you purchase a car you may need a large down payment that's close to 10 or 20 percent of the car's value. You'll also be responsible for making monthly payments. These can be lowered by making a larger down payment.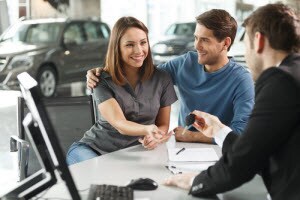 Another difference between buying vs. leasing is that with purchasing a vehicle, you'll be responsible for repairs and mechanical issues that aren't covered by the warranty. The last drawback to buying is selling the vehicle. The moment you drive the car off the lot, the value decreases. So, you'll likely never get as much as you paid for it.
Pros and Cons of Leasing a Car
Leasing is perfect for people who aren't ready to purchase a vehicle. Leasing allows you to drive the car or truck for a couple of years and then the dealership takes it back. If you decide that you would like to keep the car, another option is leasing to own, where your lease payments will go towards purchasing the car.
Another advantage to leasing is that the monthly payments are typically lower than if you chose to finance the car. So, if your budget is tight, then leasing might be the right decision for you. Leased vehicles also feature a limited warranty which again can help drivers save some extra cash should the vehicle need servicing.
Although leasing has many benefits, it's important to note that there are limitations as well. For example, there are mileage restrictions associated with leasing a vehicle. You're only allotted a set number of miles you can drive the car every year. If you go over, you'll be charged a penalty for every mile you go over. Plus, when the leasing agreement is over, you'll need to return the vehicle in perfect condition. Dents, scratches, stains, and other cosmetic damage will result in a penalty you'll need to pay.
Buying vs. Leasing: Which is right for you?
We covered a lot of ground in terms of buying vs. leasing a car. However, the choice is yours. Both options have their benefits when you consider your needs and your budget. If you have questions, just contact us at Family Chrysler Jeep Dodge Ram in Philadelphia.
We're just a short drive from Center City, Delaware County, and South Jersey.