Safety is important to every driver, no matter if they're going on a road trip with the family or heading into the office for work. But when the brakes in your vehicle aren't working properly, safety for you and everyone onboard can be compromised.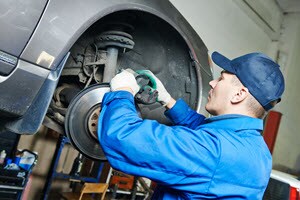 Fortunately, there is a way to ensure peace of mind and protection when you're driving through Philadelphia, South Jersey, and Delaware County. All you must do is schedule a brake repair at Family Chrysler Dodge Jeep RAM when your brakes start to wear down.
Signs Your Car Needs a Brake Repair
Routine brake repairs are essential to the overall operation and safety of your car. To know when to schedule your next repair, you'll need to be able to spot a few common warning signs.
For example, if your brakes need a repair, you may notice it squeal and grind every time you step on the pedal. This is because the rotors have worn down and need to be replaced. You may also notice the brake pedal vibrate if your car is overdue for brake service. This happens because the rotors are warped and pads no longer have a smooth surface to grip on to.
The biggest indicator of brake trouble, however, is reduced performance. Get to a professional service center for a brake repair immediately if your car doesn't stop or slow down as well as it should. Failure to do so could lead to serious problems and increase your chances of getting into an accident.
What Types of Repairs Do Your Brakes Need?
If you need a brake repair, schedule a service appointment right away and take it to our service department. Our team will inspect the entire system to see what kind of issues it's suffering from and provide it with any necessary repairs.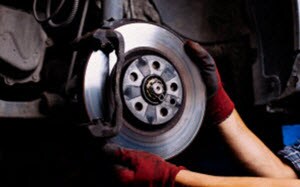 Here are just some of the brake repairs our trained team of technicians can perform for your car:
Brake pad replacements
Brake fluid checks
Rotor repairs and replacements
Brake line repair and replacements
Contact Us to Schedule Your Brake Repair
If your vehicle is emitting warning signs or you notice a few performance problems when you try to stop and slow down, Family Chrysler Dodge Jeep RAM is here to help. Just schedule a brake repair near Delaware County, South Jersey, and Philadelphia, and we'll get your brakes fixed and performing safely in no time.