The battery is pretty important to the operation and reliability of your vehicle. But as with any other automotive part, you'll need to schedule routine service and repairs to extend its longevity. And in Center City, South Philly, and Delaware County, you can do just that at Family Chrysler Dodge Jeep RAM.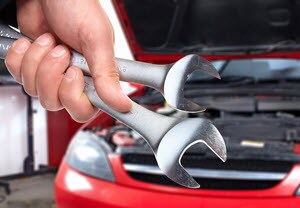 To learn more about your battery and its necessary service and repairs, our team has created this informative guide below. Take a peek at it, and if you have any questions, feel free to contact us.
When to Schedule a Battery Repair
A car battery is designed to last for years, but it is still susceptible to damage and typical wear and tear. When your car battery begins to wear down or is malfunctioning, you may notice a few common warning signs, such as:
Slow engine crank
Dim or non-working headlights
Low battery fluid level
Check engine light or battery dashboard warning light
To keep your battery from breaking down completely, it's best to schedule a battery repair immediately after these warning signs appear. Failure to do so can lead to decreased performance. Plus, it can cause your battery to die completely and leave you stranded.
For our list of car maintenance schedules please click here.
Types of Battery Repairs and Services
There are many different types of problems your battery may be suffering from to cause the warning signs listed above. That's why our team of technicians takes the time to perform a thorough inspection and accurately diagnose the problem.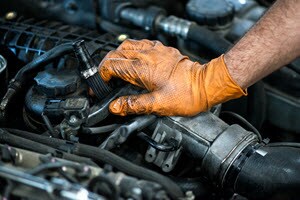 Based on our diagnosis, we'll either recharge the battery, clean the casing, or refill the fluid. If your battery is in really bad shape, we may recommend a complete battery replacement. This repair is fairly simple. All we would do is take out the old part and replace it with a new battery. It only takes a few minutes, so you'll be able to get back on the road quickly and easily!
Schedule Your Battery Repair Now!
If you want to keep your car running like new, you need to take care of its battery! For more information about our battery repairs and services, drivers near Center City, South Philly, and Delaware County can contact Family Chrysler Dodge Jeep RAM to learn more or schedule their battery repair now!