Your car is made up of many parts, including an advanced transmission. Like all parts under the hood, your transmission will wear down over time. When that happens, you'll want to make sure you provide it with the service and repairs it needs.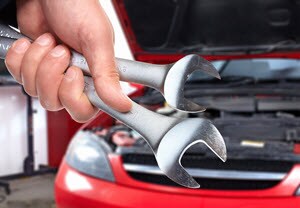 Routine service and transmission repairs will keep your vehicle cruising smoothly through Center City, South Philly, and Delaware County for years to come. To help you provide your vehicle with the care it needs to uphold its incredible performance, Family Chrysler Dodge Jeep Ram is here with your guide to transmission repairs.
Transmission Repair near Philadelphia, PA
Transmission Repair near South Philadelphia
What Does the Transmission Do?
If you love the performance of your vehicle, you can thank your transmission.
Designed to generate a smooth and steady ride, it's responsible for seamlessly shifting your car into the proper gear as you're traveling. It also sends torque from the engine to the wheels to ensure a stable and controlled performance, especially when traveling through rough conditions.
When it's malfunctioning, the transmission can no longer provide the dependable performance you need to get to where you need to go. So, if it isn't working properly, you need to make sure it's repaired as soon as possible.
Signs Your Transmission Needs Repairing
Technicians should be inspecting the transmission with every service appointment to ensure the system is operating as it should be. If they notice any problems, you should have it repaired immediately to avoid any serious performance issues.
Of course, your transmission may need repairs before your next service appointment. With that said, you'll also want to keep an eye out for the following warning signs to know when you need to schedule a repair:
Gear slips
Transmission fluid leaks
Delayed system response when switching gears
As soon as you notice these signs, contact a professional service department to schedule your repair.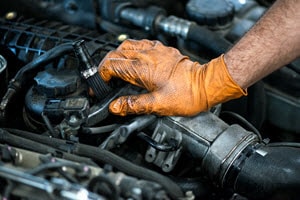 Schedule a Transmission Repair near Me
If you think your car needs a transmission repair, schedule a service appointment at a dependable service center near Center City, South Philly, and Delaware County, like the one at Family Chrysler Dodge Jeep Ram.
With a team of trained technicians and a variety of state-of-the-art tools, we'll get your transmission repaired quickly and easily so your car can produce the dependable performance you love for years to come.
To schedule your transmission repair, simply contact our service department today!