Welcome to the Family Chrysler Jeep Dodge Ram Parts Department
At Family Chrysler Jeep Dodge Ram, we're here for the needs of drivers all across the Philadelphia, South Jersey, and Delaware County area. Whether you're in need of a sedan, a crossover, or even a pickup truck, you know where to go. Still, what about when you need parts for your vehicle? our parts department can certainly help you find exactly what you're looking for!
Our Parts Department
If you're the type of driver who likes to work on their car on the weekends, then you already know how important it is to get the right part. You could spend your Saturday afternoon in an auto parts store pacing down the aisles to find a part for your vehicle, but in the end, you'll only get an aftermarket part that may not last through the wear and tear. When you want a part that will not only work, but lasts as expected, you'll be happy to know that we carry OEM Chrysler, Jeep, Dodge, and Ram parts.
Getting the Right Parts
While aftermarket parts can be helpful when you need a quick replacement, they're not always reliable. They're made from cheaper materials-hence their low cost-and they don't last nearly as long as OEM parts. OEM parts simply last longer and fit better with your vehicle.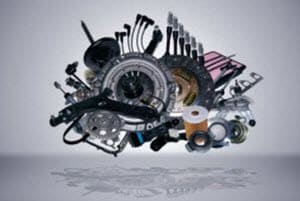 Luckily for you, when you're in need of parts, you can order them on our website. Simply find the part number and place your order. A representative from our parts department will contact you if we have the part in stock, or if it has recently arrived at our dealership. They'll even let you know the price of the part. When you come in to get it, you'll be happy to know that we can easily install it for you so you can keep your hands clean. Our technicians are specially trained to do the job right.
Find Some Accessories
You can also order some fun accessories at our parts department. You can get accessories to help protect your vehicle, like splash guards, floor mats, or even car covers. You can even get accessories like roof racks, cargo covers, or even remote start systems to make your driving more easy and convenient. Just let us know what you're interested in and we'll help you find it. We can even help you install it right here at Family Chrysler Jeep Dodge Ram.
Get started by ordering the part you want. We'll contact you right away to let you know if we have the part in stock or when it will arrive. We're always happy to help drivers from the Philadelphia, South Jersey, and Delaware County area find the right part!