Philadelphia, PA's New and Used Car Dealer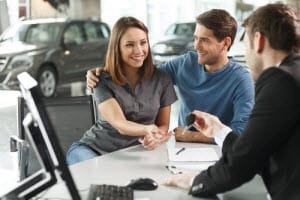 When it's time to find a car dealer near me to buy a new car, drivers in Philadelphia turn to Family Chrysler Dodge Jeep Ram for our incredible inventory, knowledgeable sales team, and commitment to excellent service. We're a car dealership that's always in your corner, and we'll help you to find the right new or pre-owned vehicle for your driving needs.
As a family-owned and -operated dealership, we treat each customer like one of our own. Excellent customer service is the bedrock of our business, and we won't be satisfied until you've found a car, truck, or SUV from our inventory that accomplishes everything you need it to.
Family Chrysler Dodge Jeep Ram is here for each of your automotive needs, so stop by our showroom in Philadelphia to see what sets us apart. To learn more about the communities we serve, select a car dealer location below:
Philadelphia, PA
Philadelphia is a world-renowned cultural hub and one of the oldest cities in America. Home to the Liberty Bell, Independence Hall, and the National Constitution Center, Philadelphia boasts a rich history and was the site of the United States' founding.
The Declaration of Independence was signed in Philadelphia, which served as the United States' capital city after the Revolutionary War. Congress Hall, which served as the seat of the US Congress, is open to the public and attracts thousands of tourists each year. If you're a US history buff, Philadelphia is a city you must visit at least once.
In addition to its vibrant history, Philadelphia is home to a thriving arts scene. The Philadelphia Museum of Art and the Rodin Museum are home to some of the finest masterpieces the world has ever seen, and there are dozens of galleries throughout the city showcasing the works of up-and-coming artists.
There's no shortage of culture in Philadelphia, and Family Chrysler Dodge Jeep Ram is proud to serve such an incredible city. 
Become Part of Our Family
Family Chrysler Dodge Jeep Ram is the dealership of choice for drivers in Philadelphia. Between our state-of-the-art facility, dedicated sales team, and expansive inventory, Family Chrysler Dodge Jeep Ram strives to exceed your expectations every time you visit our dealership, conveniently located at 6735 Essington Avenue, Philadelphia, PA 19153.
If you're interested in finding out more about Philadelphia and the other communities we serve, check out the articles listed above.